About Nobilia
0
kitchens are
produced a day
A leading kitchen manufacturer in Germany and across Europe, nobilia has dominated the industry for more than 75 years. Currently operating in conjunction with more than 200 distributors and Project Partners (PP), the company produces more than 783,000 kitchens per year.
Known for its outstanding quality and forward-thinking design, nobilia's core focus is the creation of bespoke kitchens. Working with its network of resellers and developing kitchens in response to end-customer specifications, the firm continues to enjoy an excellent reputation within the sector.
"For nobilia elements, a new kitchen configurator was more than simply a way for customers to design their kitchens. We wanted configuration tools that empowered our distribution network, inspired sales staff and excited end-users. CanvasLogic listened to our vision and developed unique solutions that enabled us to achieve our goals. We're thrilled with the outcome and excited that more and more of our resellers are choosing to integrate the nobilia elements kitchen configurator into their websites and eCommerce systems."
Opportunity
Nobilia works with resellers and distributors, such as kitchen studios, and creates custom kitchens upon request. In response to increased demand for ready-made kitchens, nobilia sought to expand its range. With short lead times, modular designs and pre-assembled cabinets but the same high quality as its bespoke designs, the nobilia elements range represents a new era for the leading kitchen and interior fittings company.
Having worked with nobilia as an IT service provider, CanvasLogic was well-placed to provide custom digital configuration solutions to enhance the company's rollout of its new kitchen range. Working closely with the nobilia team, we took the company's strategic objectives on board and devised custom configuration tools for nobilia, its resellers and end-customers.
Solution
At CanvasLogic, we understand that online configuration and visualizations solutions are tools that companies can use to achieve their objectives, not a goal in themselves. That's why we take the time to get to know our clients, understand their operations and analyze what they really need from their configuration tools.
The first step in this process is to liaise with all stakeholders and gather as much information as possible. In this case, we worked with nobilia to determine how, where and why new 3D configuration tools were needed.
In-depth analysis allowed us to assess nobilia's reseller partner strategy, which encompasses three main areas:
Product – the kitchen units, appliances and accessories
Service – same-day distribution, optional on-site assembly, sales support etc.
Technology – configuration solutions to streamline the B2B order process between resellers and nobilia
As you might have guessed, it's this third element of the strategy that we're most focused on. However, putting the role of nobilia's product configuration tools into context allows us to develop 3D configuration solutions that are business-oriented and sales-driven.
After analyzing the overarching commercial objectives of nobilia's kitchen configuration tools, we identified core features and functionalities that were required.
---
Responsiveness
Nobilia's kitchen configurator needs to function across all platforms and systems, including desktop, mobile, Android, Windows, macOS, iOS etc. As the configuration software will be deployed across multiple reseller websites and serve users across a range of devices, it was vital to create a responsive configuration tool that would deliver unrivaled functionality.
---
Sophisticated Configuration Logic
The nobilia elements range can be used to design kitchens in a wide range of configurations, which needed to be facilitated via the brand's digital configuration options. Whether a user wants to create an L-shaped kitchen or an island kitchen, CanvasLogic's custom software needed to feature advanced configuration algorithms and a powerful rule-based logic engine that's capable of creating kitchens in every conceivable configuration permitted by the product(s).
Furthermore, nobilia elements routinely release new products and designs. To ensure its online kitchen configurator incorporates the latest products, we needed to maximize flexibility and efficiency by facilitating product updates without the need for time-consuming reprogramming.
---
End-to-end E-commerce Integrations
Nobilia elements use a variety of eCommerce software to facilitate online sales and it is essential that its product configuration tools are fully integrated into each of these sales platforms.
To create a unified sales infrastructure, we integrated nobilia's kitchen product configurator with the company's eCommerce platforms, including: SAP Commerce Cloud, Shopify, WooCommerce, Versa Commerce and plentymarkets.
With end-to-end integration, nobilia's kitchen configurator functions seamlessly across all of its sales channels, shares data according to predefined rules and delivers an optimal sales experience on multiple eCommerce platforms.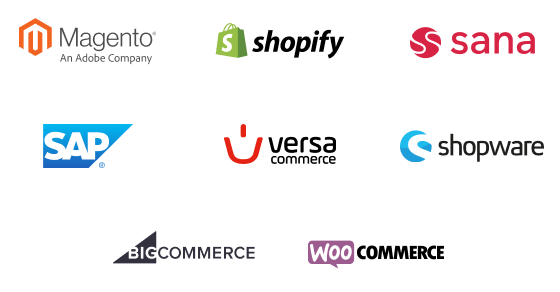 CanvasLogic integrated nobilia's kitchen configurator with multiple eCommerce platforms to deliver a unified sales infrastructure across all channels.
---
Multy-Retaler Application
A state-of-the-art configurator is only effective if it can be easily integrated into existing systems, web shops and websites. When creating nobilia's new product configuration software, we were faced with a rather unique challenge. nobilia's configurator is used by multiple resellers and sales partners, on their own websites and web shops.
With each reseller having their own site, web shop and/or eCommerce system, we needed to ensure that the kitchen configurator could be integrated with multiple setups simply and efficiently.
The nobilia elements reseller network. CanvasLogic's custom software needed to deliver seamless integration with multiple websites, systems and eCommerce platforms.
---
Catering To Multiple Audience
CanvasLogic's brief was to develop configuration solutions that would enable nobilia's sales partners to promote and sell the nobilia elements range. If an end-customer visits an independent kitchen studio, for example, a member of staff may discuss their design requirements face-to-face and create a custom configuration using an in-house point-of-sale (POS) system. For these scenarios, sales professionals are the core audience.
However, a significant number of nobilia's resellers also wanted to make the kitchen configurator available to end-customers to use independently. An end-user might use the configurator to design their kitchen on the reseller's website, create an automated bill of materials and submit the order to the reseller, for example. In this situation, the end-customer is the core audience.
At CanvasLogic, we're dedicated to creating easy-to-use configuration solutions that enhance the user experience (UX) and generate value. By recognising the varying needs of these two audiences and identifying their similarities, we set about creating a nobilia 3D kitchen configurator that meets the needs of and delivers value to multiple target audiences.
A screenshot of the nobilia elements 3D kitchen configurator. Designed for multiple target audiences, the configuration software gives sales staff and end-customers the tools they need to design personalized kitchens, create comprehensive BoMs, locate resellers and/or submit complete orders.
---
Bill Of Materials (BOM) Production
When ordering kitchens, there are numerous components that need to be considered. While an end-customer might be focused on the appearance of the kitchen, the parts and accessories required for complete assembly and installation must be incorporated too. To facilitate a seamless delivery and installation, it's vital that nobilia's configurator produces an accurate and comprehensive bill of materials when a configuration is finalized.
Once the bill of materials is produced, the end-customer can save or share the document and submit it to the reseller. Similarly, the reseller can submit it directly to nobilia, ensuring that the products are processed and shipped without delay.
---
Other Capabilities
Real-time photorealistic configurations
Compatibility with IDM catalog imports
Custom textures for 3D product visualizations
Native cloud functionality
Smart analytics engine
Multi-language support
User-friendly UI
UI Shareable configurations
"Developing a new kitchen configurator for nobilia elements was an exciting process. In addition to creating advanced technological solutions, such as logic engines and responsive functionality, we needed to ensure that the configuration tools could deliver value to resellers, sales personnel and customers. Furthermore, the need for numerous integration options meant that the software needed to deliver seamless functionality in conjunction with a variety of eCommerce platforms. Building custom software for nobilia elements and its reseller network enabled us to integrate commercial, technical and design concepts into a single piece of software – and we can't wait to share the results with you."
Outcome
With the brief fully established, our talented team set about bringing nobilia's new 3D kitchen configurator to life. We used the company's existing master data and CAD models to create a custom, cloud-based product and pricing catalog, developed a rule-based logic engine that encompassed all of nobilia's possible configuration options, incorporated easy-to-update logic engine processes, ensured maximum cross-platform functionality, designed a fun, easy-to-use user interface (UI) and much, much more!
You'll remember that integrating nobilia's 3D product configurator across a range of websites and web shops was a key aspect of this project. To achieve this, we developed nobilia's configuration tools with two broad integration options:
---
Lead Gen Configurations
For resellers that wanted to incorporate the nobilia configurator into their website but not use it to receive orders directly, integration can be achieved quickly and easily via IFrame. By adding just 3-4 lines of code into their existing HTML, sales partners can integrate the nobilia configurator into their website and use it to generate leads, upsell products and enhance the customer journey.
Acting as a free lead generation tool for nobilia elements resellers, the 3D kitchen configurator also enables end-customers to find local resellers and submit an order to them directly.
---
Reseller Ecommerce Integration
For resale partners that want to use the configurator in conjunction with an eCommerce system, the nobilia elements kitchen planner can be integrated into their existing setup. Again, sales partners simply need to add a short amount of code into their HTML to integrate the 3D configurator into their site.
From Shopify and BigCommerce to Magento and SAP Hybris, we ensure capability and easy integration with the most well-known eCommerce systems out there.
Operating as a turnkey solution, the nobilia 3D configurator can be integrated into an existing eCommerce system and used to create configurations, produce bills of materials (BOMs) and even enables end-customers to submit their orders directly to the reseller who, in turn, place the order with nobilia.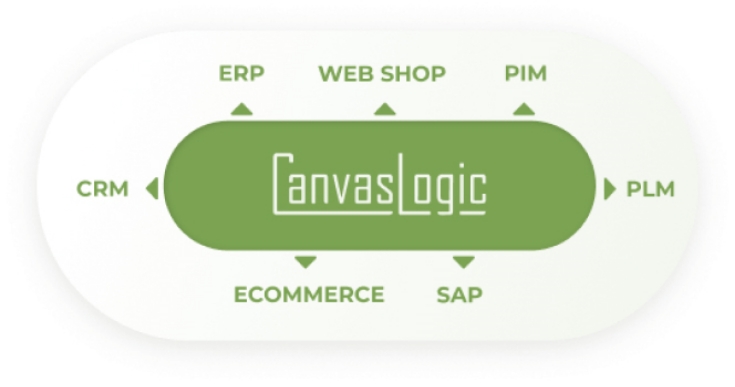 Success
Having launched the configurator to the in-house nobilia team and the company's sales partners, we were thrilled with their feedback and reviews. Approximately 20 resellers have already integrated the nobilia 3D kitchen configurator into their websites, with more set to follow suit in upcoming weeks.
Empowering the nobilia's reseller network and elevating the customer journey for end-buyers, our innovative product configuration solutions are enabling nobilia and its partners to reach new markets and achieve their commercial objectives.Find out how we can do the same for you.