Online shopping is often seen as a replacement for in-store experiences, yet many bricks and mortar stores are still thriving, which indicates ongoing demand for in-person shopping despite the popularity of online purchasing While the media has often pitted eCommerce against in-store shopping, it seems the future of sales lies somewhere in between: hybrid shopping.
What is Hybrid Shopping?
Hybrid shopping simply refers to people using one or more methods or channels to purchase goods or service, but people are typically referring to shopping experiences than span both online and offline worlds when talking about hybrid shopping and it seems this is a trend that's here to stay (TotallyRetail, 2022)
A customer may order goods online and collect them from the store on their next visit, for example. Alternatively, a customer might visit a store and browse products before submitting an order via their smartphone when they are hybrid shopping.
Why is Hybrid Shopping So Popular?
The popularity of hybrid shopping lies in its flexibility and personalization. Customers can choose whichever shopping methods work for them and vary the way they shop to meet their real-time needs.
Your schedule might determine whether in-store or online shopping is easier from one week to the next, for example, while increased stock availability and superfast deliveries may mean digital purchasing wins out when efficiency is a top priority.
Ultimately, hybrid shopping puts customers in control and allows them to create a unique purchasing journey each and every time they shop.
How Can Companies Deliver Hybrid Shopping Experiences?
Hybrid shopping doesn't simply mean offering in-store and online shopping. Instead, companies must integrate real-world and digital experiences to create a holistic customer experience.
In the same way that omnichannel customer service doesn't just mean multi-channel customer service, hybrid shopping must be more than the sum of its parts to meet customer expectations and positively impact company performance.
To deliver truly hybrid shopping experiences, companies must examine how they can integrate in-store and digital experiences and allow customers to seamlessly transition from in-person to online shopping and vice versa.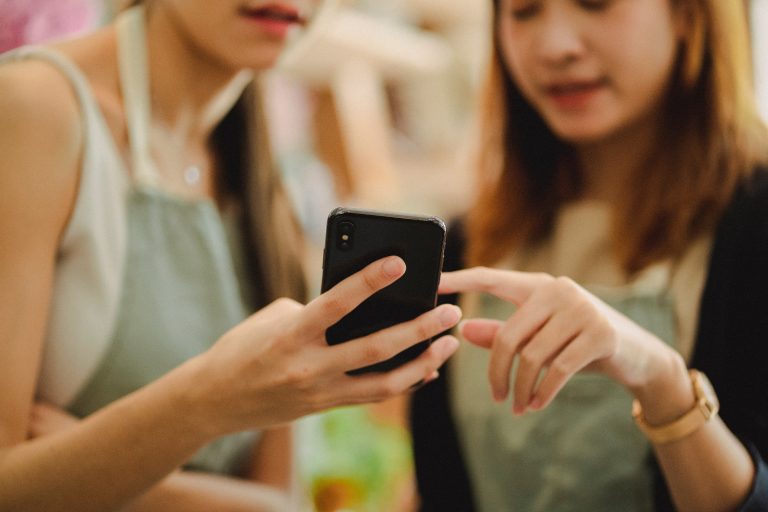 Discover our 2D, 3D and AR product configuration solutions now.
Product Configuration and Visualization for Hybrid Shopping
Product configuration and visualization is already being hailed as a gamechanger for eCommerce, but it isn't only online shopping that can benefit from configurators and visualizers. In fact, these tools have been used in-store for longer than they've been used online, although it was typically salespeople who used them to prepare orders on behalf of customers.
By embracing consumer-focused product configuration and visualization tools, however, companies can integrate online and in-person shopping to create a truly hybrid shopping experience.
When a furniture store incorporates CanvasLogic product configuration software in its in-store point-of-sale (PoS) devices, for example, customers can configure, modify and order a customizable product in-store, without assistance from a salesperson. Alternatively, a customer may choose to digitally send their configuration to a family member or friend, so they can provide feedback, input additional modifications and make joint purchasing decisions.
Similarly, a customer may view a product in-store but want to know what it will look like in their home before deciding whether to submit an order. If so, they can simply use the brand's augmented reality (AR) visualizer to view the product at home,in situ, via a smartphone or tablet.
Conversely, customers may begin their journey online and customize or configure products using a company's online product configurator. Then, they can either submit their order directly via the site or visit the brand's store with their order ready to be processed.
With so much flexibility and functionality, product configuration and AR visualization are viable ways for companies to embrace the hybrid shopping trend, boost sales and increase customer satisfaction.
Create Hybrid Shopping Experiences with CanvasLogic
With custom 2D & 3D product configuration and AR visualization solutions, we create unique tools to meet the needs of your brand. To discuss your hybrid shopping strategy or to find out how CanvasLogic's configuration and visualization solutions can work for you, talk to our team today.